SAP S4 HANA ABAP Course Training
Learn to create and modify business logic, user interfaces, and reports with SAP ABAP training.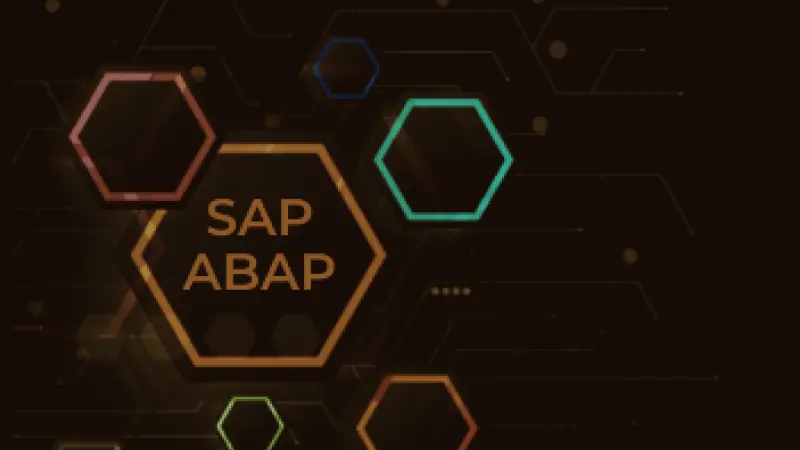 SAP S/4 HANA ABAP is an ERP Solution. It runs on database architecture.
This module introduces the development environment, ABAP Development Tools (ADT), SQL Basics for ABAP ON HANA, SAP HANA- OOPS ABAP concepts, Taking ABAP to SAP HANA, ABAP Core Data services and annotations, SAP HANA specific Code-to-Data, Consuming HANA Views in ABAP, Consuming HANA Procedures in ABAP, ABAP Managed Database Procedures in ABAP HANA, Database Independent Code-to-Data and SAP HANA Proxy Objects.
SAP S/4 HANA ABAP Certification Training possesses a high level of advanced training by IT experts. As there is an enormous demand for S/4 HANA ABAP developers, consultants, and engineers, one can get placements in top companies by learning ABAP.
Vikapri Training, the best SAP Training Institute in Chennai, provides advanced-level job-oriented training with Real-time Projects and Placement Assistance. Get the best SAP S/4 HANA ABAP Training in Chennai, with one-on-one class sessions on your flexible timings.
Benefits of SAP ABAP Course
There is a high demand for SAP ABAP professionals in the development, customization, and enhancement process of SAP systems.
Due to the specialized skills required in ABAP programming, system integration, and application development, individuals with this expertise get high salary packages.
SAP ABAP Course enriches career growth opportunities as SAP ABAP developers, technical consultants, or system architects in various industries and organizations worldwide.
Prerequisites of SAP ABAP
Engineering / Graduates / Post Graduates / Candidate with coding knowledge
Freshers / Working Professionals / EndUsers
No experience is required.
After completing SAP ABAP training successfully, one can
Take on the role of an SAP ABAP developer and create custom solutions, reports, and applications within SAP systems.
Pursue a career as a technical consultant, providing expert guidance on SAP ABAP-related issues and solutions to businesses.
Design and oversee the structure of SAP systems as an SAP system architect to meet specific organizational needs.
Receive a competitive salary and benefits package that reflects the value of your specialized ABAP skills.
Leverage your expertise in SAP ABAP programming and integration to contribute to the success of diverse industries.
Explore global career opportunities as SAP ABAP professionals are in demand across industries and regions.
Play a crucial role in helping organizations optimize their SAP systems and business processes through effective customization and development.
Career Opportunities of this course
Advanced SAP S/4 HANA ABAP Training
Customize SAP S/4HANA System to Meet Unique Business Requirements.