Search Engine Optimization Course
Learn keyword research, on-page optimization, link building, and technical optimizations to increase website traffic and attract relevant visitors from search engines.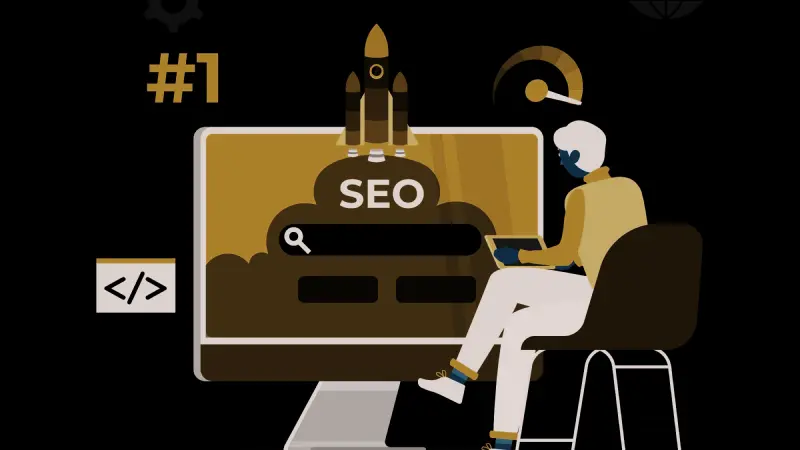 Search Engine Optimization (SEO)

deals with ranking a website on the Search Engine Result Page in an organic way. SEO helps businesses bring leads and sales by making web pages visible in the top 10 search results.
Through our

Search Engine Optimization training

, one can get in-depth knowledge of the Basics of SEO, Research and analysis, Website Design SEO Guidelines, On-page Optimization, Internal Link Building, Off-page Optimization, Analytics, SEO Tools, and Reporting.
There is a huge demand for SEO Experts as every business starts its digital journey by making its website. Due to competition in the digital world, every company needs SEO Experts to keep themselves competitive using the latest tricks and techniques.
We at Vikapri Training provide t

he best SEO Course Training in Chennai

with One-on-one training sessions by digital marketing experts.
Prerequisites of SEO Course
Any degree / Diploma / Graduate / Post Graduates / Entrepreneurs
Students / Freshers / Working Professionals 
Engineering / Arts & Science candidates
No experience is required.
Candidates interested in digital marketing
Candidates with basic computer knowledge
Benefits of SEO Training in Chennai
Acquiring knowledge in SEO can lead to numerous job opportunities in the digital marketing industry.
Mastering SEO techniques can help businesses achieve long-term visibility and sustainable growth.
Possessing SEO expertise makes you a valuable asset to businesses looking to improve their search engine rankings and increase organic traffic.
Learning SEO demonstrates your ability to drive targeted traffic and generate valuable leads, making you a desirable candidate in the job market.
Pursuing a career in digital marketing with SEO can lead to various job roles such as SEO specialist, SEO analyst, SEO consultant, or content marketer.
Upon successful completion of SEO training, one can:
Optimize website performance by improving speed, fixing crawl errors, and enhancing site structure.
Identify valuable keywords and search trends through advanced research techniques to achieve better search rankings.
Utilize tools like Google Analytics and Search Console to analyze SEO data and make data-driven decisions.
Boost visibility in search results by implementing schema markup for clearer content understanding.
Improve SEO rankings by ensuring mobile-friendliness with responsive design and fast-loading pages.
Specialize in local SEO to optimize Google My Business and manage reviews for businesses targeting specific regions.
Address issues like canonicalization and indexing through comprehensive technical SEO audits and enhance rankings.
Optimize for various locations and languages to expand global reach through international SEO.
Cater to the increasing trend of voice-activated search by optimizing content for voice search.
Utilize technical analysis tools to gain insights into competitor strategies and find opportunities for improvement.
Career Opportunities of Digital Marketing Course
Advanced Search Engine Optimization Training
Maximize search engine rankings and boost your online visibility with our comprehensive SEO training.