Search Engine Marketing Course
Learn strategies such as pay-per-click advertising and search engine optimization techniques to drive targeted website traffic.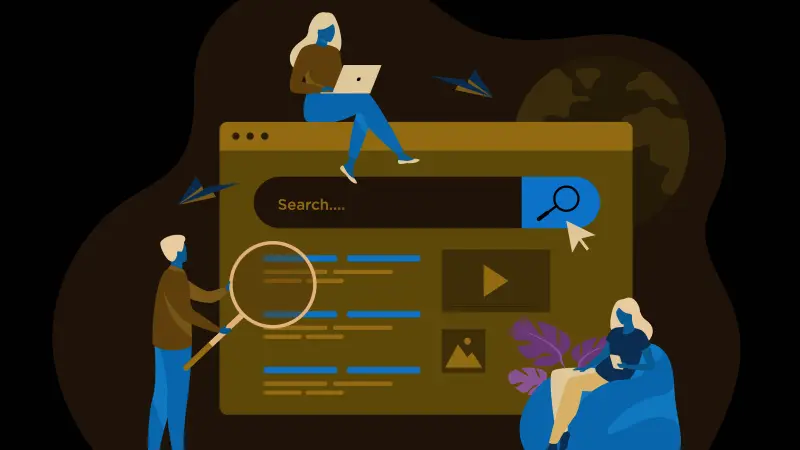 Search Engine Marketing (SEM)

deals with the Return on Investment of digital marketing.

Pay-per-click (PPC)

is one of the powerful advertising models that directly results in Sales and lead generation.
Digital marketing aspirants must know why every company needs a PPC Expert for their marketing and sales department.
Pay-per-click or Google AdWords

drives sales and leads, increases website visits, influences consideration, builds awareness, and promotes to the potential audience. That is why every organization hires PPC Experts, Google Adword Specialists, Analysts, Managers, etc.
Google Adword training

includes how to create different types of Ad campaigns effectively. Also, learn about Google Networks, Campaign Setup, Bid Strategy, Ad extensions, Ad Groups, Introduction to Keywords and ad Text, Landing page, Remarketing Campaigns, and Video Ads/YouTube ads.
In addition, get familiar with Bing Ads Features, Facebook Ads, Google Analytics, and Google Tag Manager.
We provide

the best PPC Training in Chennai

with one-on-one training sessions by digital marketing experts. Get Certification and placement in top companies.
Prerequisites of PPC Course
Any degree / Diploma / Graduate / Post Graduates / Entrepreneurs
Students / Freshers / Working Professionals 
Engineering / Arts & Science candidates
No experience is required.
Candidates interested in digital marketing
Candidates with basic computer knowledge
Benefits of SEM Training in Chennai
Learning

SEM in digital marketing

opens up numerous job opportunities as businesses increasingly rely on paid advertising to boost their online visibility and drive conversions.
SEM campaigns can deliver immediate results by placing ads on search engines, allowing businesses to quickly generate leads, increase website traffic, and achieve measurable outcomes.
SEM enables specific targeting based on keywords, demographics, location, and user behavior, ensuring that ads reach the right audience, increasing the possibility of conversion, and maximizing return on investment (ROI).
After completing SEM training successfully, one can:
Maximize traffic and conversions with SEM campaigns
Choose effective keywords for relevant ad placement
Create compelling ad copy to increase clicks and conversions
Manage ad bids to achieve desired results within budget
Align landing pages with ad content for better user engagement
Allocate budgets wisely across campaigns and platforms for optimal ROI
Analyze competitor SEM strategies to identify strengths and weaknesses
Re-engage previous website visitors with remarketing campaigns
Improve ad quality scores by enhancing relevance and click-through rates
Implement conversion tracking to measure campaign effectiveness
Schedule ads for optimal display times to target active audiences
Reach specific markets effectively with location targeting
Manage ad budgets by controlling daily or monthly spending based on performance.
Career Opportunities of SEM course
Advanced Search Engine Marketing Training
Gain the skills to drive targeted traffic and boost conversions.